Forum on Vocational Excellence 2022 in San Sebastian
About the Forum
From 14 November - 16 November, CATALYST consortium representatives had the opportunity to participate in the Forum on Vocational Excellence 2022.
The Forum discussed the latest developments on the European initiative on Centres of Vocational Excellence (CoVE). It was attended by high-level political representatives, including national governments, social partners and their European-level representatives, VET provider associations, regional authorities, International organisations, and European institutions and Agencies.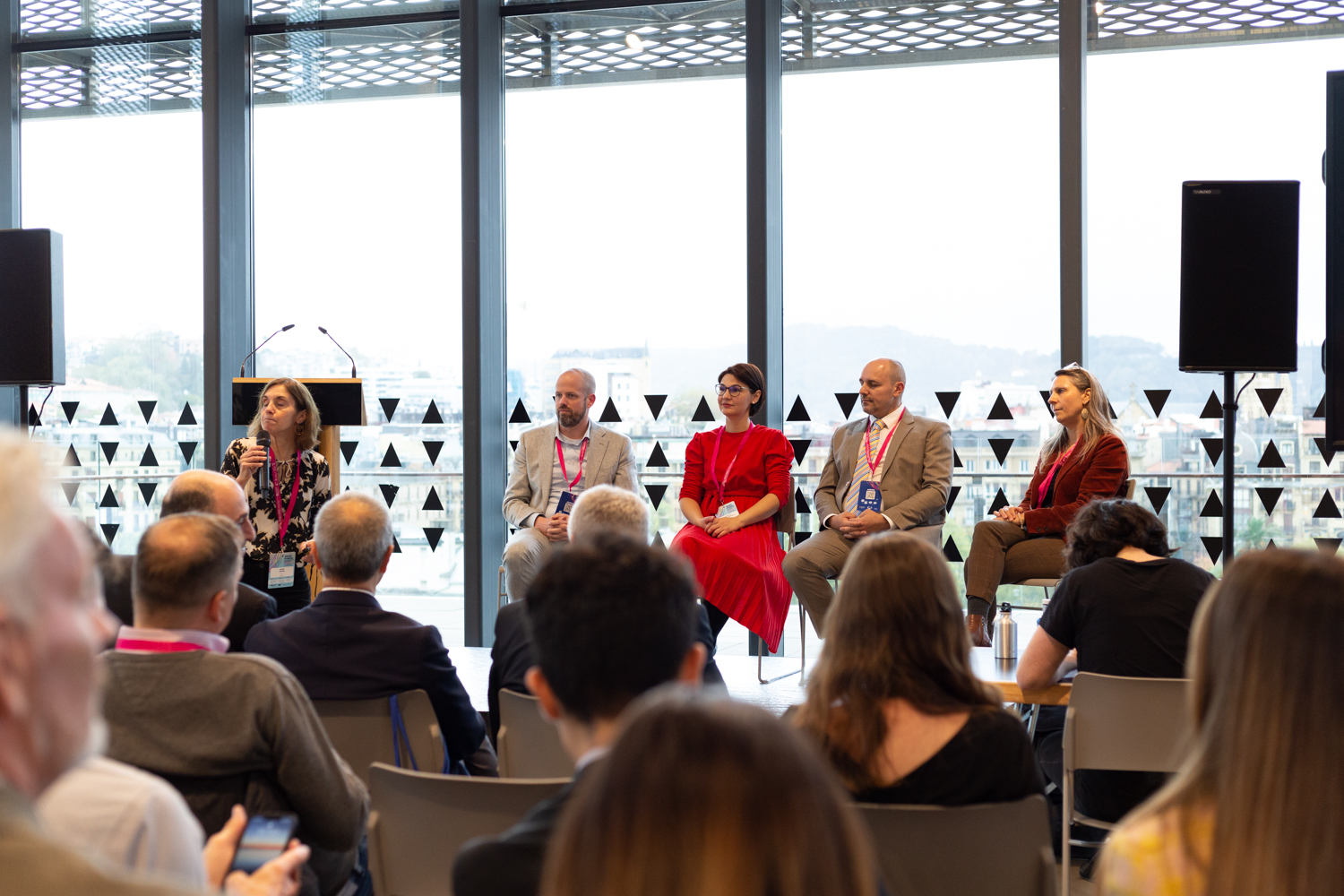 Mapping the Needs of the CATALYST Stakeholders
Our director Prof. Dr. Angelina Taneva-Veshoska had an opportunity to moderate one interactive session "Managing CoVE Projects (sustainability and impact), as well as be a speaker on the panel session "The Erasmus+ Calls for CoVEs and matchmaking".
 Project CATALYST and How to Get Involved 
The project's activities include the analysis and mapping of the needs and challenges of employees and companies in relation to the topics of sustainability and management. With carefully developed bottom-up approach, answering several pressing economic and social needs, the CATALYST CoVE will create VET training program, with more than 70 courses and possibilities to co-create and share knowledge through applied research projects between educational and business organisations, which will be united via the CATALYST Platform for education, collaboration and networking. This project will provide unique learning experiences for professionals, students and SMEs, fostering learner-centred approach, and utilising innovative training methodologies.
If you want to become part of our CATALYST Network and support our activities, fill in the form of interest. 
Follow us on social media and get the latest news.